Twitter has now introduced the Twitter Carousel ads. The new Twitter carousel ads allow the advertiser to use up to 6 images or videos in one ad.
Twitter Carousel ads is similar to Facebook Carousel ad in some way but not the copy.
Twitter has launched the carousel ads to help the businesses attract more customers with the help of this new ad format. This way, the new carousel ad format will help the marketers to drive more traffic and boost the reach using interactive images or videos.
Twitter Introduced Carousel Ads [Explained] with up to 6 Images or Videos: eAskme
Other people are at: Google Core Web Vitals will Become Ranking Signals in May 2021

You can use the Twitter Carousel ads to tell a story, highlight features, and display the list of products.
The New Twitter carousel ad format includes the following:

Interactive design
Third-party reporting
Support
Reporting features like swipes.
Twitter's carousel ads are suitable for add add-on experience to match the target audience and drive traffic to website or boost conversion.
The carousel ad format will help the single ad marketers to display multiple products, services or features of a specific product or share the brand story.

What are the benefits of Carousel ads?
Engage Audience:
Carousels edge-to-edge design will help your audience to find everything necessary in one ad.

Actions:
You can use Carousels when creating ads for App installs or website traffic. Video Carousels will boost the views to your video.

Ease of use:
It is relatively easy to create carousels using multiple videos or images related to your brand story.

Test and Analyze:
You can track the performance of Carousel ads using analytics.

Twitter's Carousel Ads Best Practices:
Twitter's business pages talk about the following best practices;

Use Available Components:
Use creative visuals with creative headlines and descriptions. Also, includes call-to-action to let the audience make the decision.

Visual Story Telling:
The carousel ad format is best for storytelling. All you need is to know how to narrate stories using visuals effectively.

Focus on Audience:
If your target is a sale, then you must use the products images, but if your target is engagement, then you must use the top-rated funnel images.

Product's features & Benefits:
Make sure that you display the features and benefits of the product with the help of images, title and description.

More About Twitter Carousel Ads:
All Twitter Advertisers can no create Carousel ads with the help of tweet Composer. You will find Tweet Composer in Ads Manager or access it by using Ads API.

How to use Twitter Carousel Ads?
Here are the steps that you must follow to create Carousel ads on Twitter:
Go to
https://ads.twitter.com

In the top navigation, click on "Creatives" and then select "Tweet Composer (New)."
Now you will see Tweet Composer page with Carousel adoption.
After creating the Carousel, you can use it either promoted or organically.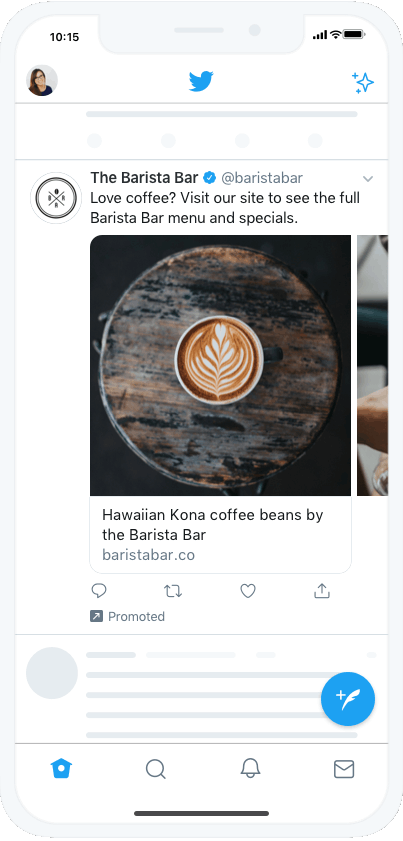 Why Should You Use Twitter Carousel Ads?
According to Twitter, Carousel ads increase CTR by 15%.
App Carousel ads have seen a 24% increase in app install.
Tip: Use three and more ad formats to increase purchase internet by 7% and campaign awareness by 20%.

Twitter Carousel Ads are open for All the advertisers:
All the Advertisers can now access tweet composer and create Carousel Ads using the images or videos.
These carousel ads will help to spread awareness and boost engagement.
It is expected that Twitter Website Tags will also become live so that you can accurately measure the performance using key campaign metrics.

This way, Twitter is working hard to make the platform more useful and friendly for advertisers as well as users.
Twitter Mobile app objective update has also contributed in this way.
If you still have questions? Share via comments.
If you want to know more.....Stay tuned with us to stay updated.

If you find this article interesting, do share it with your friends and family.
Find this post helpful, don't forget to share it!

Other Handpicked Guides for You;